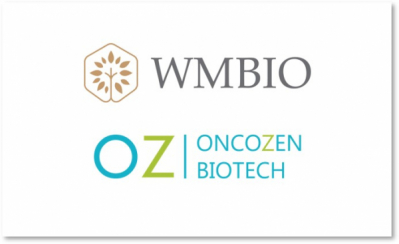 Wellmarker Bio("WMBIO") and Oncozen Biotech("Oncozen"), an oncology-focused bio technology company devoted to provide innovative therapies to people with cancer and rare diseases, announced that the two companies have signed a licensing and joint research collaboration agreement to develop novel anticancer drugs using CMPD(Chaperone-Mediated Protein Degradation) platform, a novel modality for target protein degradation.
The collaboration will combine Oncozen's CMPD compound design technology and Wellmarker Bio's predictive biomarker technology, initiating the optimization to the nomination of the preclinical candidate and allowing WMBIO to continuously proceed its follow-up studies and commercialization including the development of its preclinical assets.
Under the terms of the agreement, Wellmarker Bio will be granted with an exclusive worldwide rights while Oncozen will be eligible to receive an undisclosed upfront cash payment as well as additional milestone payments based on the development. In the event of out-licensing to a third party, the distribution of licensing revenue will also be made accordingly.
Oncozen's platform technology CMPD(Chaperone-mediated Protein Degradation) is a novel approach used for the first time in Korea in the area of TPD. Unlike the PROTAC technology, it utilizes the cellular degradation pathways (Ubiquitine-Proteasome system, UPS) and biological processes via Chaperone Complex, which selectively and efficiently degrades disease-causing proteins.
"We are very excited to see what the future holds and we believe that Oncozen's novel TPD technology and WMBIO's core technology will provide a new paradigm in developing a groundbreaking first-in-class medicines for the treatment of cancer." "With our accumulated know-how, we shall successfully carry out the research together with Oncozen." said Dong-Hoon Jin, CEO of Wellmarker Bio.
"We believe that our CMPD platform technology and Wellmarker Bio's Predictive Biomarker development capabilities will create synergistic effect and through our collaborative research, we will do our best in providing optimal TPD services for multiple cancer types." said Joohoon Ahn, CEO of Oncozen.